I was inspired by my friend Lisa over at
Beauty and her Boys
to do a faves post. I use this stuff all the time and I love all of them. They are all pretty cheap too which is important to me since we are on a budget.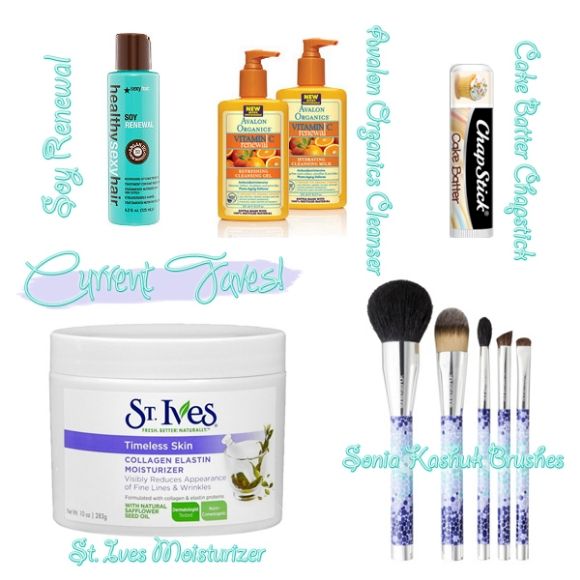 1. Healthy Sexy Hair Soy Renewal (sample sized). I got it in last month's Ipsy bag and LOVE it. It makes my hair feel soft.
2. Avalon Organics Vitamin C Renewal Cleanser. This stuff smells SOOOOO good. I love it and it makes my face feel amazing.
3. Cake Batter Chapstick. You can't go wrong with Chapstick, but cake batter Chapstick is even better.
4. St. Ives Timeless Skin Collagen Elastin Moisturizer. This stuff is so creamy and makes my skin soft. I even put it on my legs and arms.
5. Sonia Kashuk Brushes. I got this brush kit at Target and they are so soft and super pretty.
Everything here is under $15 bucks!!!!! These are my current can't live without beauty items. What are yours?